Posted by: keegan (155 posts)
January 25, 2008 1:42 AM
This is a poster I did just last week for the band Your Vegas. They originally hail from Leeds, UK and recently settled in NYC. Universal Records (their label) sent them out for their first gig in L.A. this week. To commemorate the show, the sharp marketing folks at Uni (thanks Frank!) decided to commission a limited edition poster. I had a crazy busy schedule last week while working on this, as I had the only other music project that I have ever worked on underway (more on that soon!). All in all it was a fun frenzied project, and I had a blast with the silhouettes, using only the mighty lasso tool to draw the loose shapes. Anytime I get to go nuts with glowing lights and a dusky sky, counts as a fun project.
Some detail shots after the jump...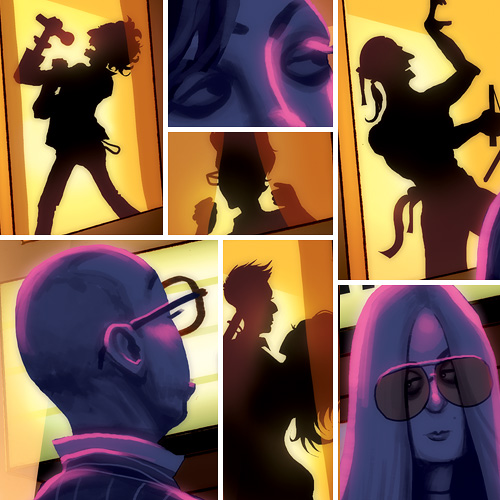 Share on Facebook